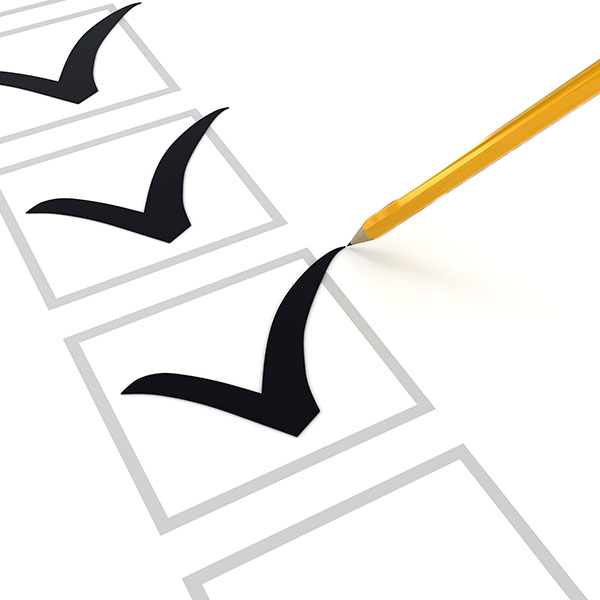 At Pro-Tech Air Conditioning & Heating we strive for 100% satisfaction in everything we do. We value your opinion and invite you to tell us and others about your experience with us. Please take a few moments to tell us what you think by leaving us a review here on our website or on any of these popular review sites or social networks.
Read what other customers have said about us.

All trademarks or brands on this page are registered by their respective owner and are not affiliated with our company, nor do they endorse or sponsor our products or services.
Reviews of
Pro-Tech Air Conditioning & Heating
(Based on 15 rated reviews)
01-Apr-2022
Product or service reviewed: new furnace
Very happy with the Pro-Tech team and my new furnace. Service was great and their team friendly and professional.
Ronie Dalton
Santa Fe, N.M.
10-Feb-2022
Product or service reviewed: Brand new Boiler
ProTech has serviced our 16 year old boiler and coolers for 9 years now. Yesterday -Wednesday~ there was a big problem with water spewing everywhere. We are both 77+ years with some health conditions and these cold nights were not conducive to just extra blankets. Repairing the boiler would have been a bandaid. Today! ( Thursday) Matt asked some customers who did not have some urgent calls if they were willing to allow our new boiler to be installed. Tonight we have heat! Grateful for wonderful customer service from Brandon and Cesar and magic and competence from Matt. Con cariño Phil and Win
01-Jan-2022
Product or service reviewed: Emergency HVAC Service on New Year's Day
Called 8 companies that advertised they have emergency service. TLC said they could maybe come later, didn't know when, but probably wouldn't have parts anyhow. My original service person, Chris Blea, said he could come Monday or Tuesday and it wasn't his fault because it was working fine when he was here. No empathy at all - in fact he wasn't very nice at all. One company's voice mail box was full. Left messages at 4 other companies. ProTech was the only one who called me back immediately and thankfully said he could come out right away. What a Blessing. Got it up and working quickly and was pleasant and professional. What a God Send. Here's a clue for all the other companies - if you advertise that you provide 24/7 emergency service, DO IT. Lots of pants on fire out there I think. ProTech will by our go-to company for the rest of our lives here in Santa Fe. If it hadn't been for Covid I would have hugged Fernando, our technician. My husband is very ill and I've been struggling with trying to get doctor and surgery appointments and prescriptions filled and taking care of him, after having had 4 surgeries myself this year, so it's a real struggle. Without Fernando we would be bundled up in bed or in front of the little space heater I had, trying to stay warm. Now it's roasty toasty in here, thankfully. Thank you SO much Fernando and ProTech!!
21-Aug-2021
Product or service reviewed: Mini split system
Protect installed and services our primary 2-zone HVAC. Recently I had it install a 9,000 BTU mini split to heat/cool a sunroom that had been added to our house but had no heating/cooling. They fit the job into their busy schedule, came when promised, and did an excellent installation job. I initially had planned to buy the equipment at Lowe's and use its installer, but the price seemed high and I searched for others installing Daikin (the brand I wanted) only to find my good, old reliable ProTech was one. ProTech's price was about $4,500 installed - roughly $1,500 less than Lowe's installer's price. No complaints whatsoever.
05-May-2021
Product or service reviewed: a/c and plumbing service
Matt and crew and very professional and friendly
Willie Marquez
Santa Fe Nm
21-Aug-2020
Product or service reviewed: Various - solve some problems and inspect HVAC system
I have been very impressed with Pro-Tech. Sam, especially, has been very helpful and always prompt. I will definitely use them again.
03-Jul-2020
Product or service reviewed: forced air system, swamp cooler
We have total confidence in Pro-Tech to advise on the best systems for our home, answer questions and resolve any issues promptly and at fair price. They do our spring and fall service for our heating and cooling. Their appointments staff are courteous, appointments can be made in the near future, service people arrive promptly. We recommend this company to our friends and neighbors.
Bob Lurcott and Brenda Manning
Santa Fe, NM
30-Nov-2018
Product or service reviewed: Carrier Heat Pump whole house system
Matt and his team are remarkable. They are honest, thorough, timely, and they follow through on what they commit to. They accommodated some very specific health issues with grace. And when some fine-tuning was needed after we'd paid in full, Matt returned to deal with that quickly too, as well as with a sense of humor. We had interviewed and gotten quotes from several other companies, but when we found Pro-Tech we knew it was the one.
Annie and Spencer
Santa Fe, NM
16-Oct-2018
Product or service reviewed: heating and air conditioning system
Every time I walk into the room that holds my heating system I give thanks that I found Pro-Tech. The installation and servicing that they supply has been superior in every way. I am very happy to write an endorsement of this fine company and its employees.
18-Jun-2018
Product or service reviewed: Carrier Mini-splits
Protech installed Carrier mini splits in my home almost 2 years ago and having been servicing them since then. I have been very happy with both the product and the service from these people. They have all been great to work with. When my furnace bites the dust, Protech is the company I will be calling to replace it.
21-Jan-2018
Product or service reviewed: WATER HEATER
I have been serviced by ProTech for many years.They have been the best and most reliable company I have ever had the pleasure to work with. Matt and Patrick have well trained, reliable service men who are always efficient and know how to diagnose and remedy household problems. A first class company which I highly recommend!
15-Jan-2018
Product or service reviewed: boiler
Protech literally saved our house last month— we can't thank them enough! They came within minutes after we called when we discovered that our boiler had ignited the platform below it and had filled the entire garage with smoke. They put out the fire, cleared out the boiler and worked through the weekend to put in a new boiler. A few years ago, they replaced an old water heater for us and we are still very happy with the new one. Protech does really good work. They are professional and their work is high in quality and reliability. They also carry an excellent product line. I trust them for all of our heating and A/C work.
Aparna Huzurbazar
Santa Fe, NM
04-Dec-2017
Product or service reviewed: Various HVAC services
This company is my go to company for my clients, friends, and myself personally and for my rentals. They are terrific, knowledgeable, show up and reasonably priced.
Sherie Stiver Zinn
Santa Fe
18-Aug-2017
Product or service reviewed: airconditioning repair
I feel so secure with Protech guys working in my home....the nicest people ever! My problems have been so difficult to figure out and they have stayed on it in such a timely fashion. Wonderful company. So glad they are here in Santa Fe. Bettie Ward
18-Jul-2017
Product or service reviewed: Pro Tech = Service Air Conditioners
From the time they answer the phone until the time they complete the job, they are professional, reliable, and always do a great job. Always willing to explain thermostats, etc.
Barbara Kenehan
Santa Fe, NM